Connections... Prepare to be inspired!
10/01/2022 12:30 PM - 03:00 PM PT
Admission
$5.00 - Virtual
$30.00 - In Person W/ Food + Drink
$30.00 - In Person W/ Gluten Free Food + Drink
Description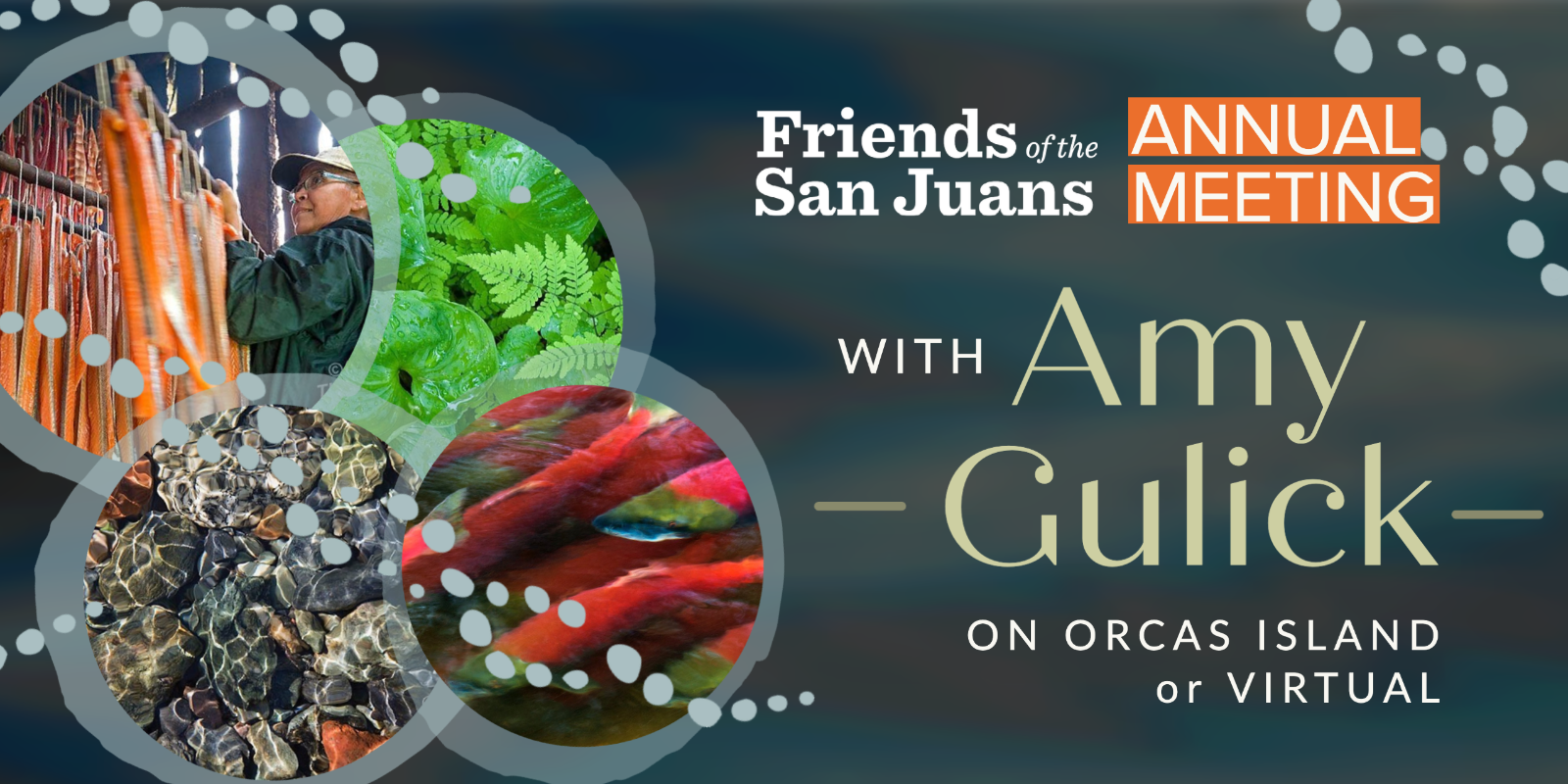 Join Friends for our Annual Meeting at Odd Fellows Hall on Orcas Island or virtually from the comfort of home! Prepare to be inspired!
This is one event with two audiences! Doors will open at 12:30 for social time, in person and virtually. We will have some engaging moments before and after the presentation by keynote speaker, Amy Gulick.

Amy Gulick is a widely acclaimed writer and photographer, whose award-winning books include The Salmon Way: An Alaska State of Mind and Salmon in the Trees: Life in Alaska's Tongass Rain Forest. Through her storytelling, engaging experiences, and stunning images, Amy will be asking us to think about our relationship with salmon, the islands, the Salish Sea, and protecting what we all love. Brent Lyles, Friends Executive Director, will underscore why our deep connections and critical work are inextricably linked to protecting a place where we are inspired in life, work, and play.
In-Person Registration: includes a beverage from Doe Bay Wine Company and one stainless + silicon take-home U-Konserve container with bite-size inspirations, Ewephoria cheese, crackers, and an island-made seasonal sweet. (Gluten Free options during initial registration). *Our venue will be well-ventilated and social time will be inside and out on the deck, at tables, weather permitting. This is a mask-optional event. In the spirit of community, we ask that if you Covid test before attending the event. If you are feeling sick or concerned, please join us virtually.
Virtual Registration: Join us at 12:30 via Zoom! Get your beverage and goodies in order at home with the help of our Virtual Food & Beverage Guide, so it's just like being here with us!