Meet + Mingle on Shaw Island
08/06/2022 01:00 PM - 03:30 PM PT
Location
Description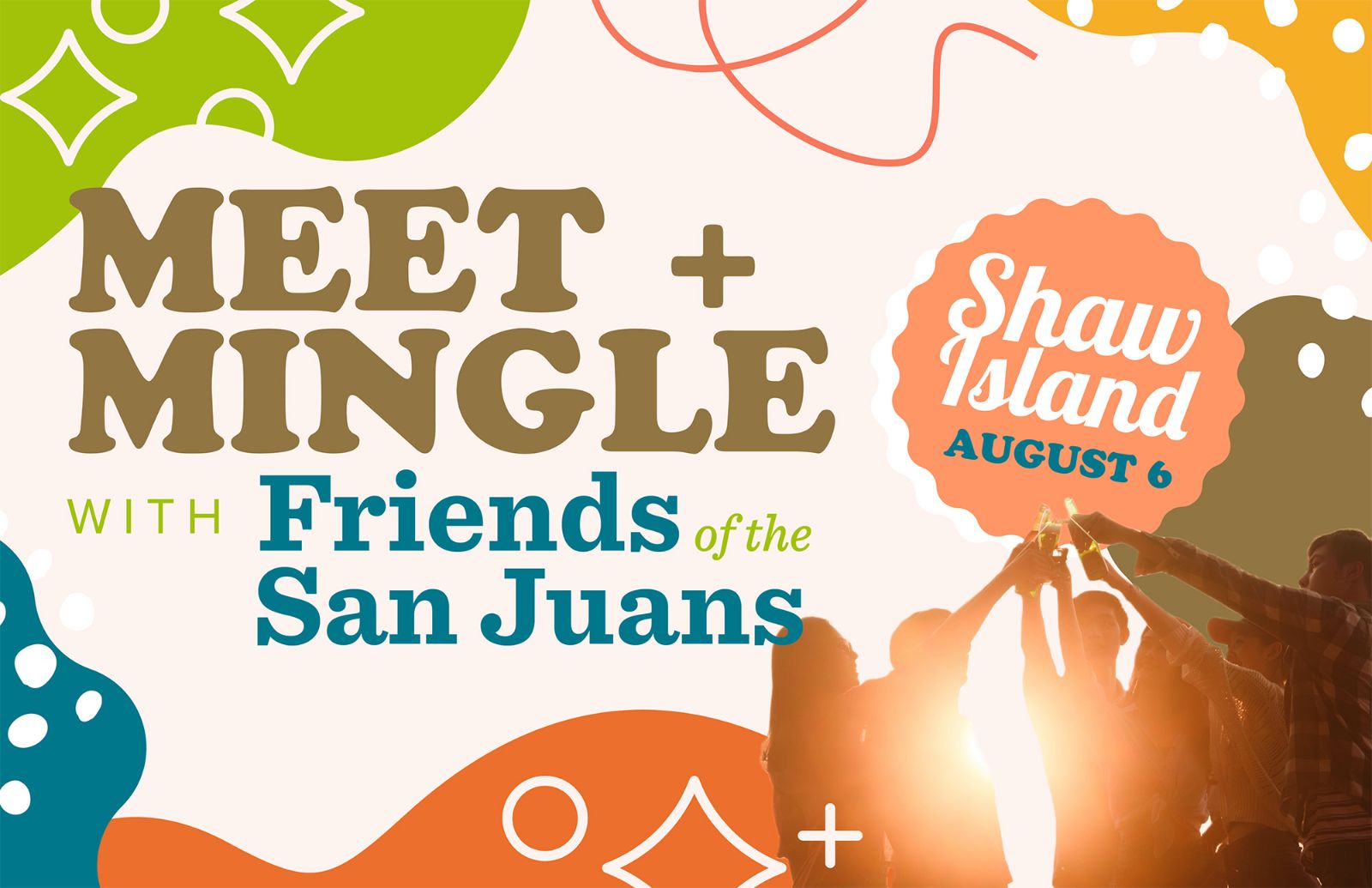 Your Presence is Cordially Requested!
Saturday, August 6, 2022
Shaw Island Community Center
1:00 pm to 3:30 pm
_________

Event Details + RSVP: https://conta.cc/3yYHWOC
Please, join us for a special in-person gathering, and delight in the good company of friends and stewards of the San Juan Islands!
Fabulous food and drink will be provided, plus, live music! Bring your friends and family. Enjoy the scenic and natural beauty of Shaw Island. Meet our new staff and board members, and learn more about Friends of the San Juans.
We highly encourage you to walk or bike onto the ferry to minimize our parking footprint and impact on Shaw Island. We will provide a shuttle to and from the Ferry Landing to the Shaw Island Community Center (approximately 1 mile away) for those that need it.
Space is limited! Please RSVP as soon as possible to aid in our arrangements for good food and drink!